At Oakland, California's Snail Bar, chef Andres Giraldo Florez's ever-evolving menu starts with just two ingredients: graphite on paper.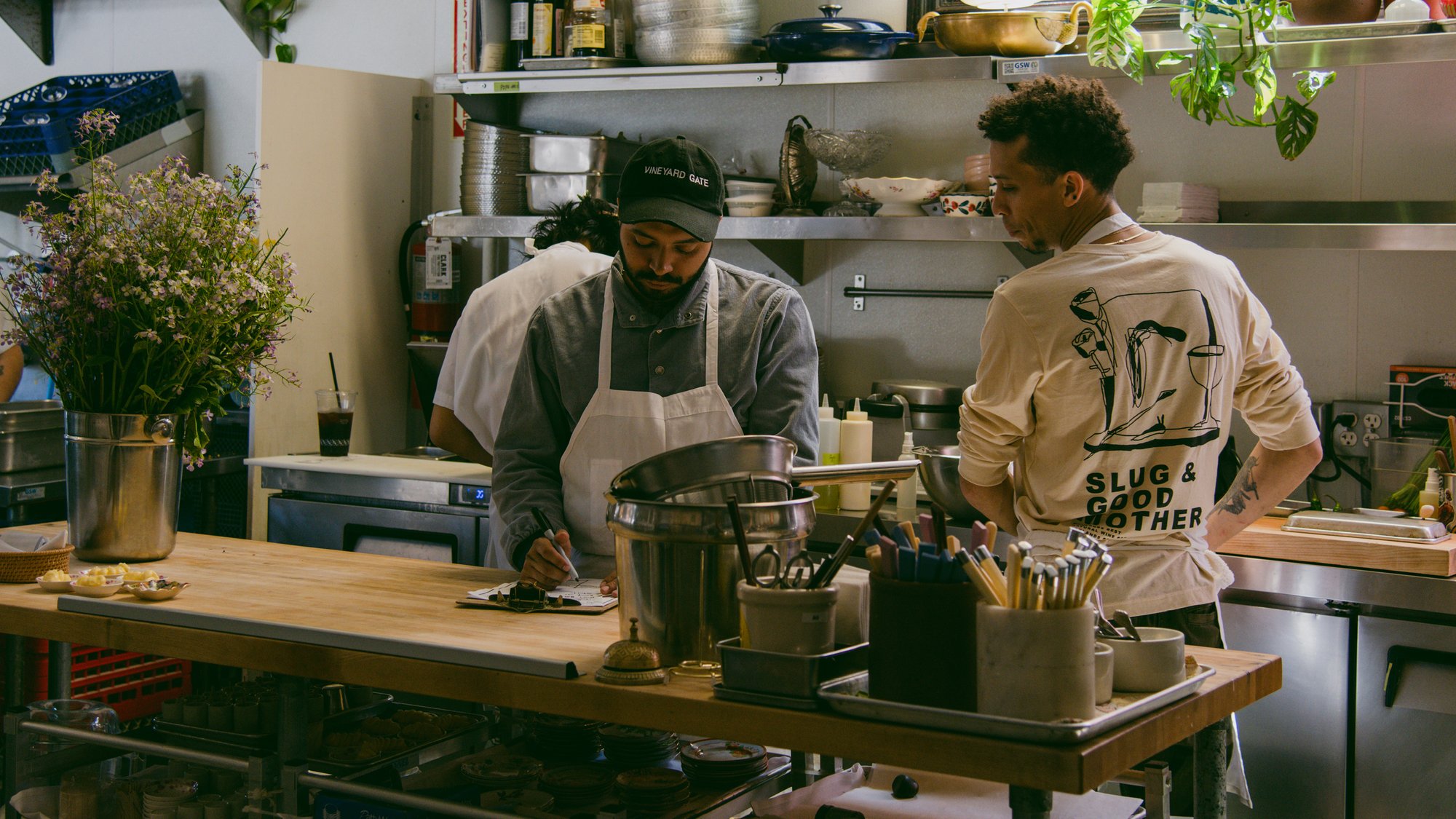 In the spring of 2020, when restaurants across the Bay Area shut down, chef Andres Giraldo Florez opened a notebook and started sketching. Florez, who had worked in some of the world's most celebrated restaurants, from WD-50 to Mugaritz, wanted to open a new venue even in the midst of uncertainty. He felt that his ideal space would be a cave à manger—a wine shop–bar-restaurant hybrid—so he initially filled the pages with notes about wines. But soon, he also began to sketch dishes like sesame-crusted prawn toast with avocado ribbons, pickled seaweed, and salsa macha. These creations took form on the page, and a curated selection eventually became offerings at Snail Bar, his restaurant and natural wine bar located in Oakland, California. For Florez, putting pen to paper to conceive and visualize his menu is always an integral part of his process. "A dish has to be sketched out first," he says. "I never cook food without thinking about it."
Florez, who is originally from Medellín, Colombia, moved to Miami with his family when he was 13 to escape the violence fomented in the region by the drug cartel leader Pablo Escobar; Florez began his career training in the kitchens of conventional restaurants and learned by working on the line. It wasn't until he had talked his way into a job at the cutting-edge WD-50, in New York, that he began to understand the importance of a dish's visual elements. "The plating there was modern art," he says. But his current process—and his understanding of food as a creative, artistic endeavor—ultimately emerged later at the renowned Spanish restaurant Mugaritz, where Florez staged for two and a half years. There, the head of research and development would sketch a dish's shape and write down the core ingredients he wanted to be used together, then hand it to a chef to develop. That process spoke to Florez—as did the head chef's approach to gathering inspiration from other art forms.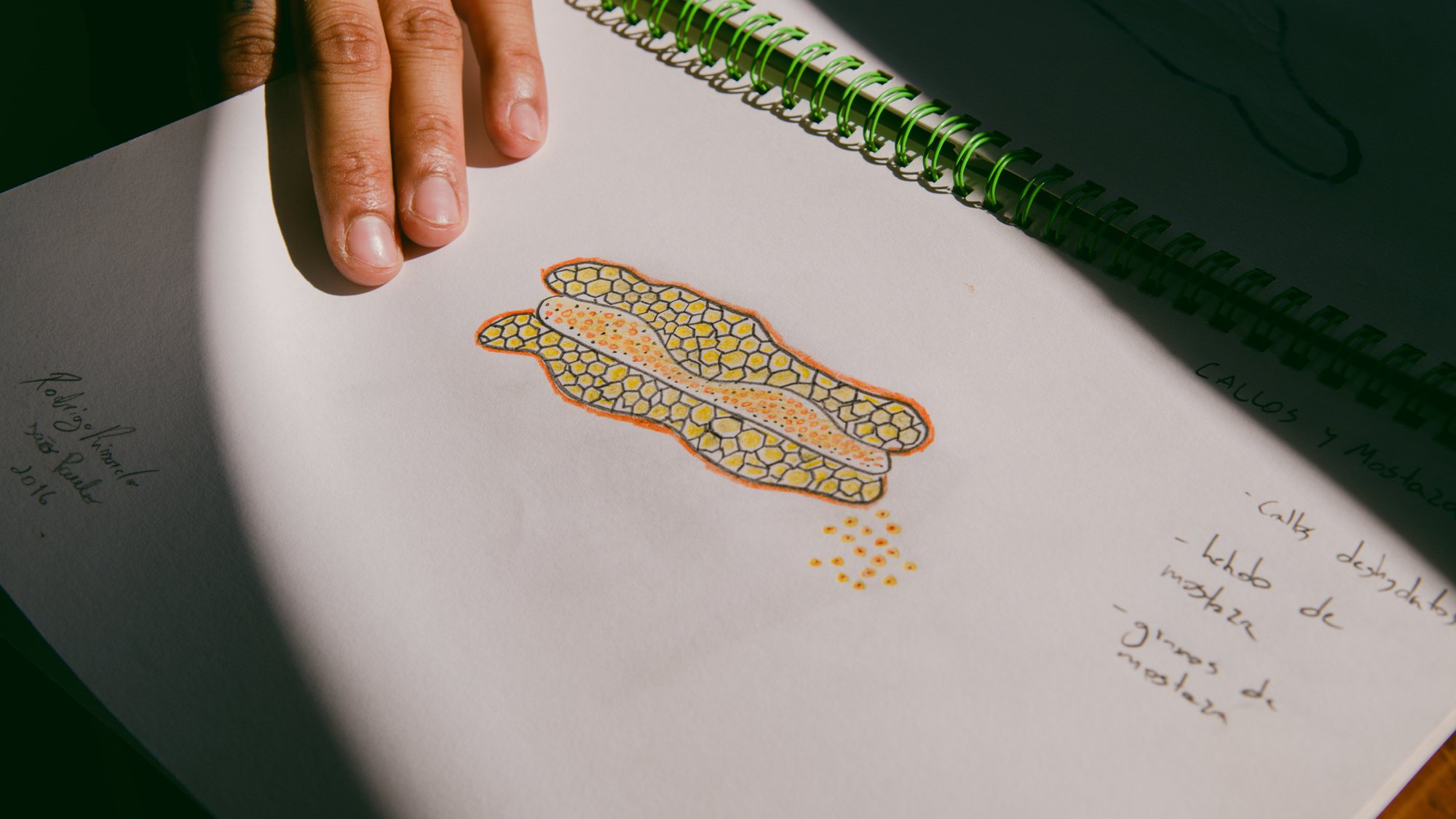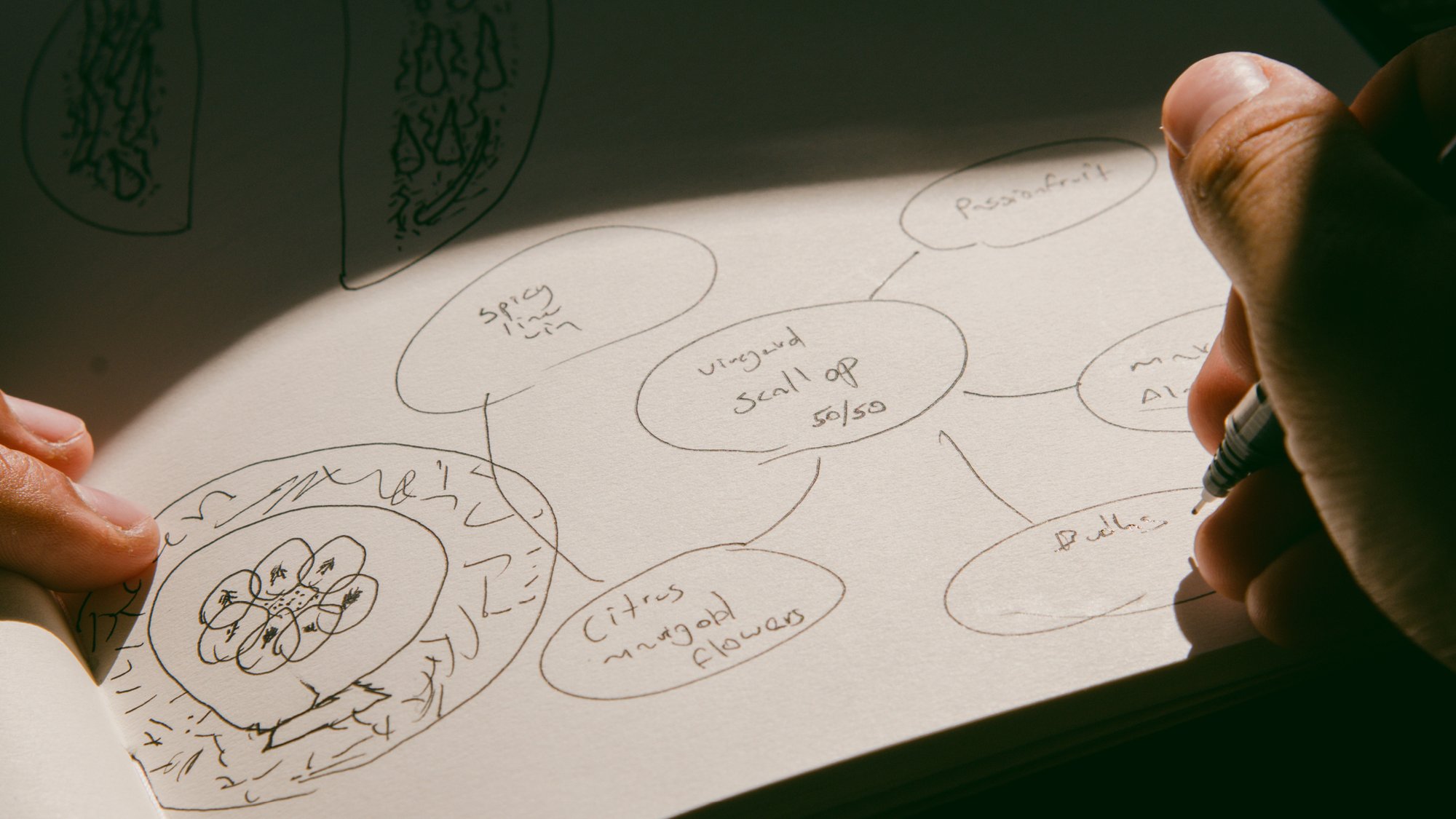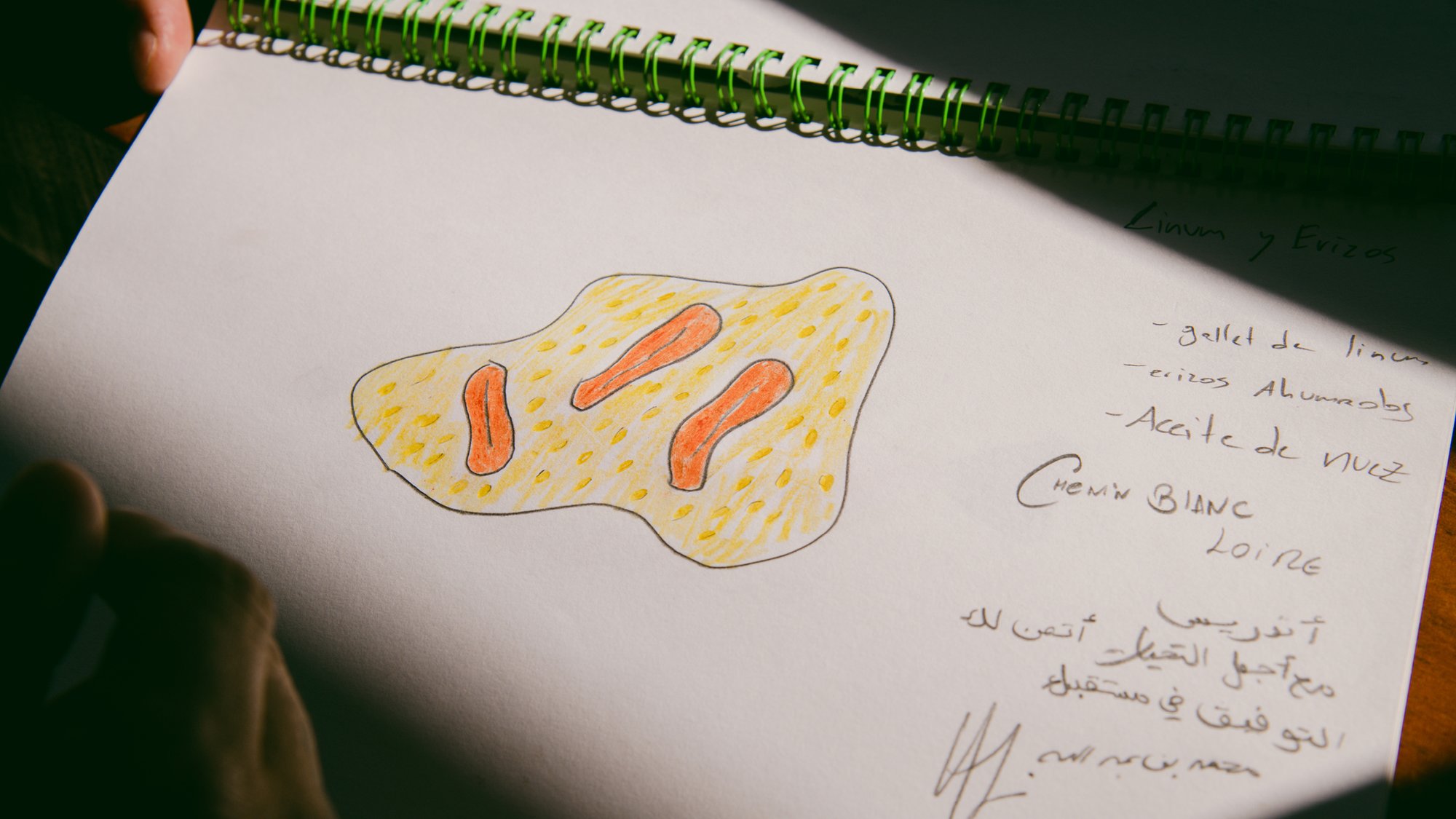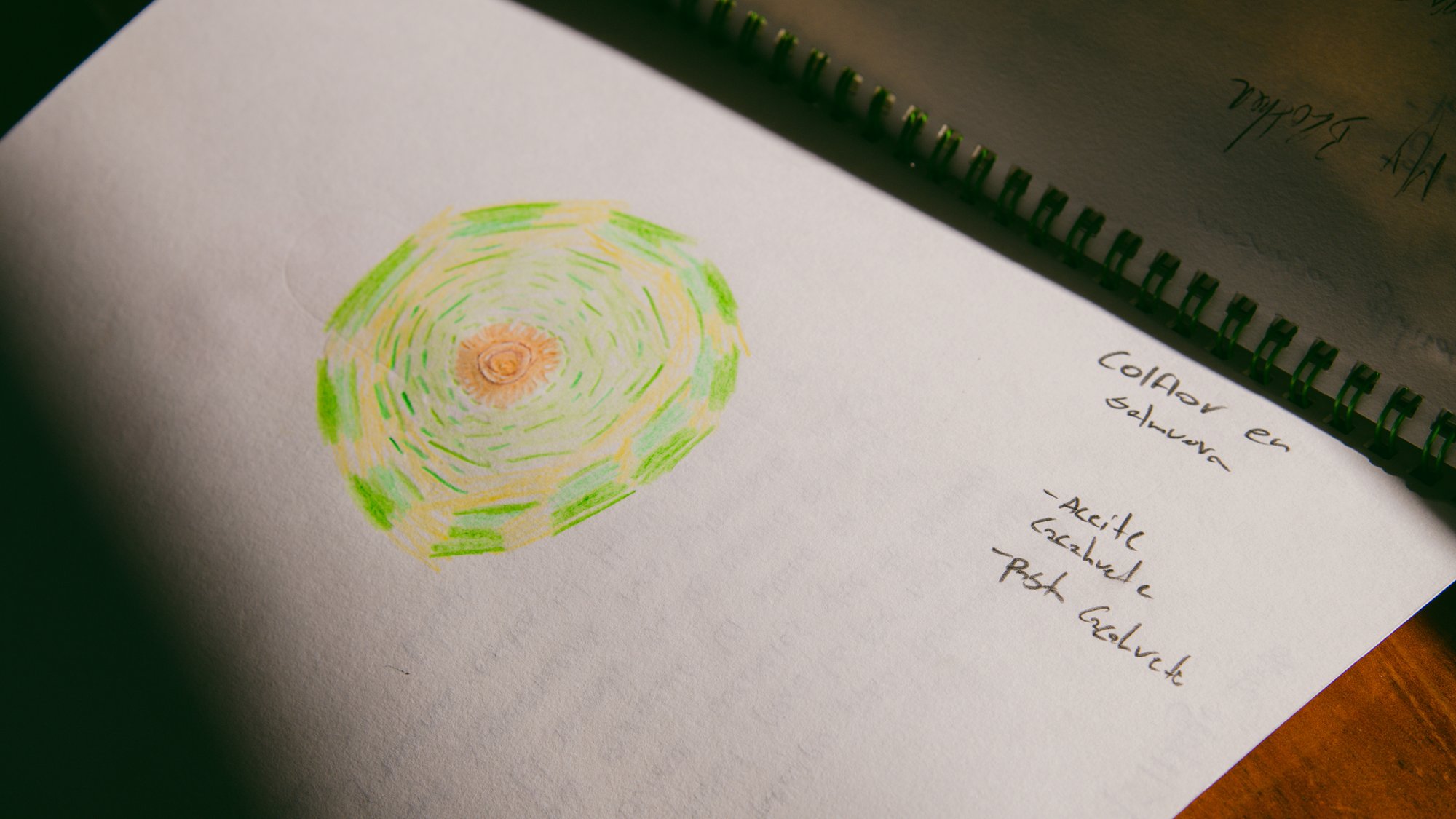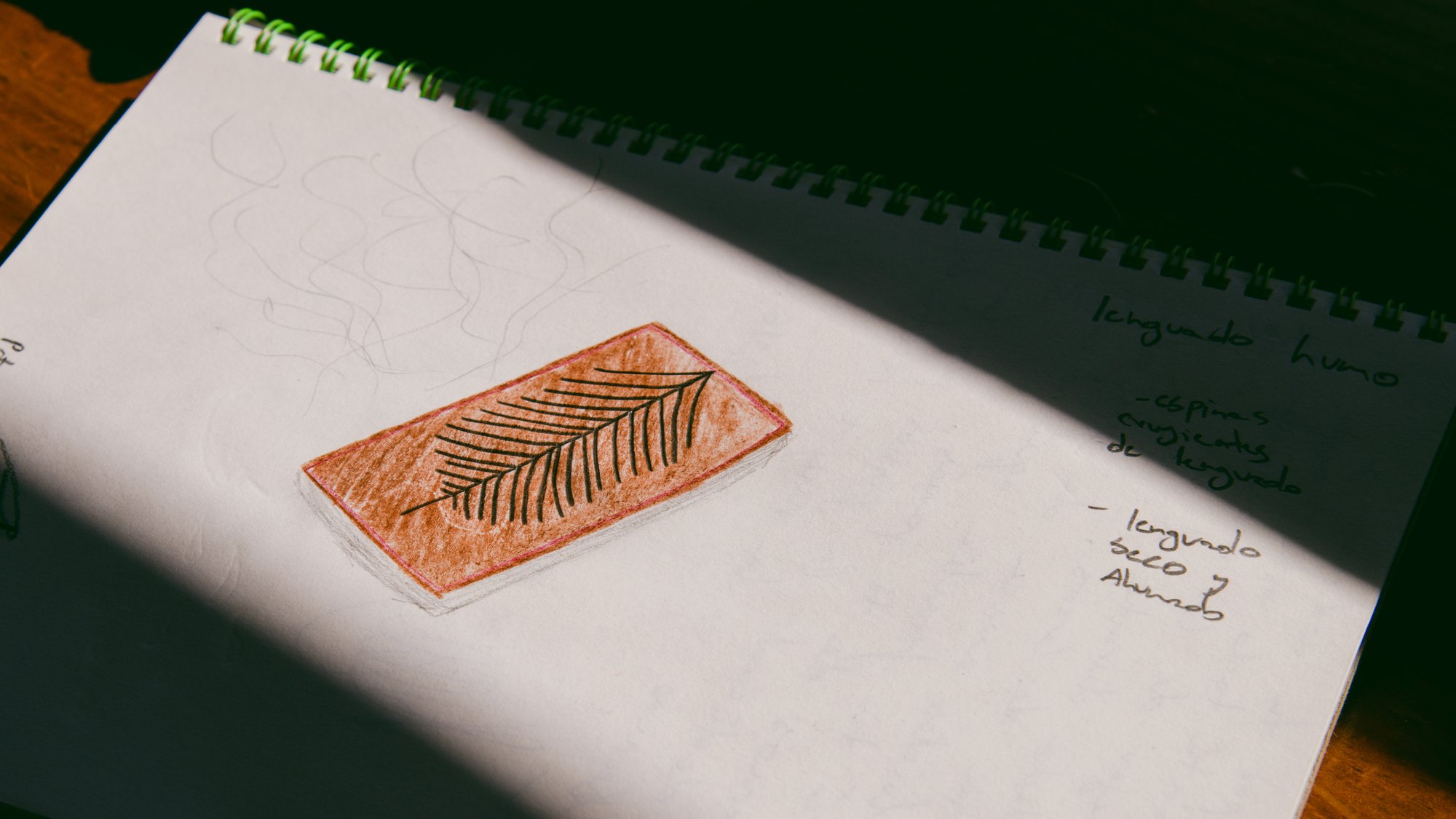 "The chefs were experimenting with music and food: How do you connect those two things? How do you connect videography to cooking? How do you connect fine art and dance and all these things?" Florez recalls. "I think they knew that in order for cooking to be better, it had to tap into all these other forms of art."
The Mugaritz process was in some ways reminiscent of Charles Eames's enthusiasm for finding inspiration from unexpected places. "In design, you rely on stuff you didn't even know was going to be of value," Eames once said. "You may solve a spatial problem out of a love of dance."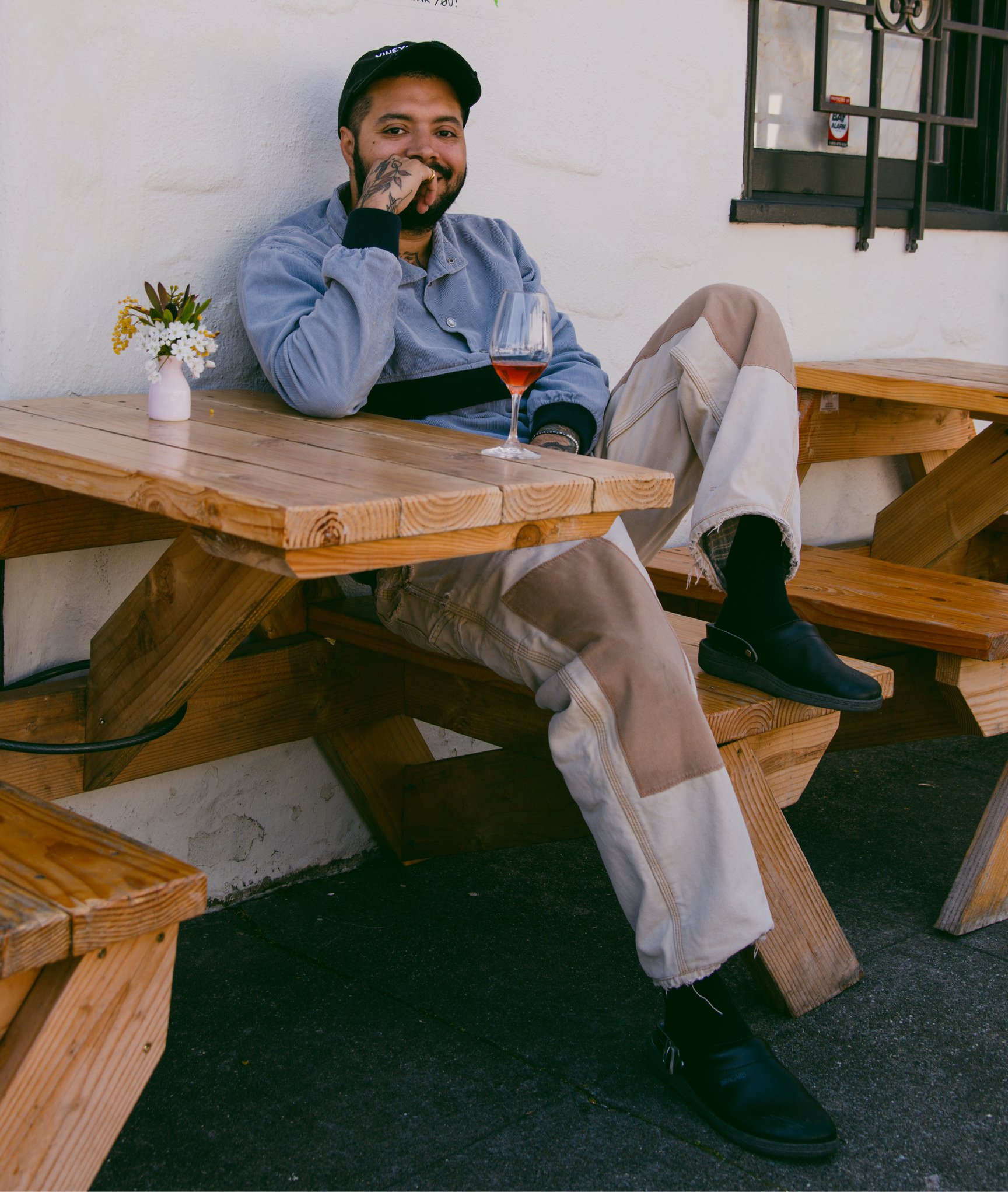 A dish has to be sketched out first. I never cook food without thinking about it.
Andres Giraldo Florez
Chef/Owner
Snail Bar
As Florez embraced this methodology, he began sketching, drawing, and even painting dishes in notebooks as he developed them. "Drawing a dish out shows me if it can actually happen or not," he explains. "Really visualizing and then going into the execution of it—I feel like that's how my brain works."
It's not surprising, then, that the food at Snail Bar looks like edible art. Raw scallops served in an oversized shell are topped with a fan of ruby red plum slices and thin green citrus marigold leaves. Whole baby squid and bright orange sea urchin line up side-by-side on top of a wedge of Spanish tortilla. Even simple slices of mortadella are folded in on themselves until they create a mini landscape of pink and white mountains with a cluster of curled, olive-green marinated peppers at their base.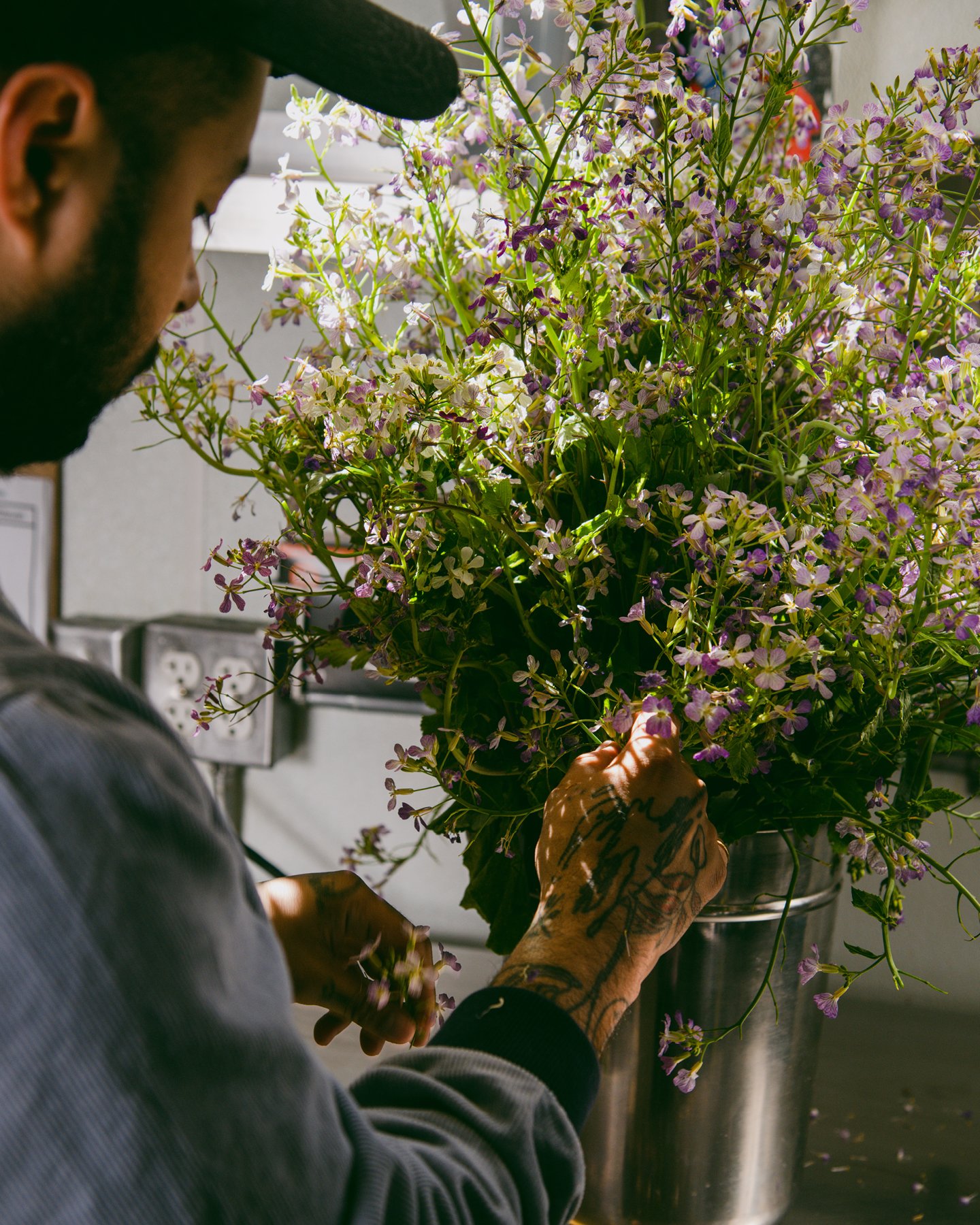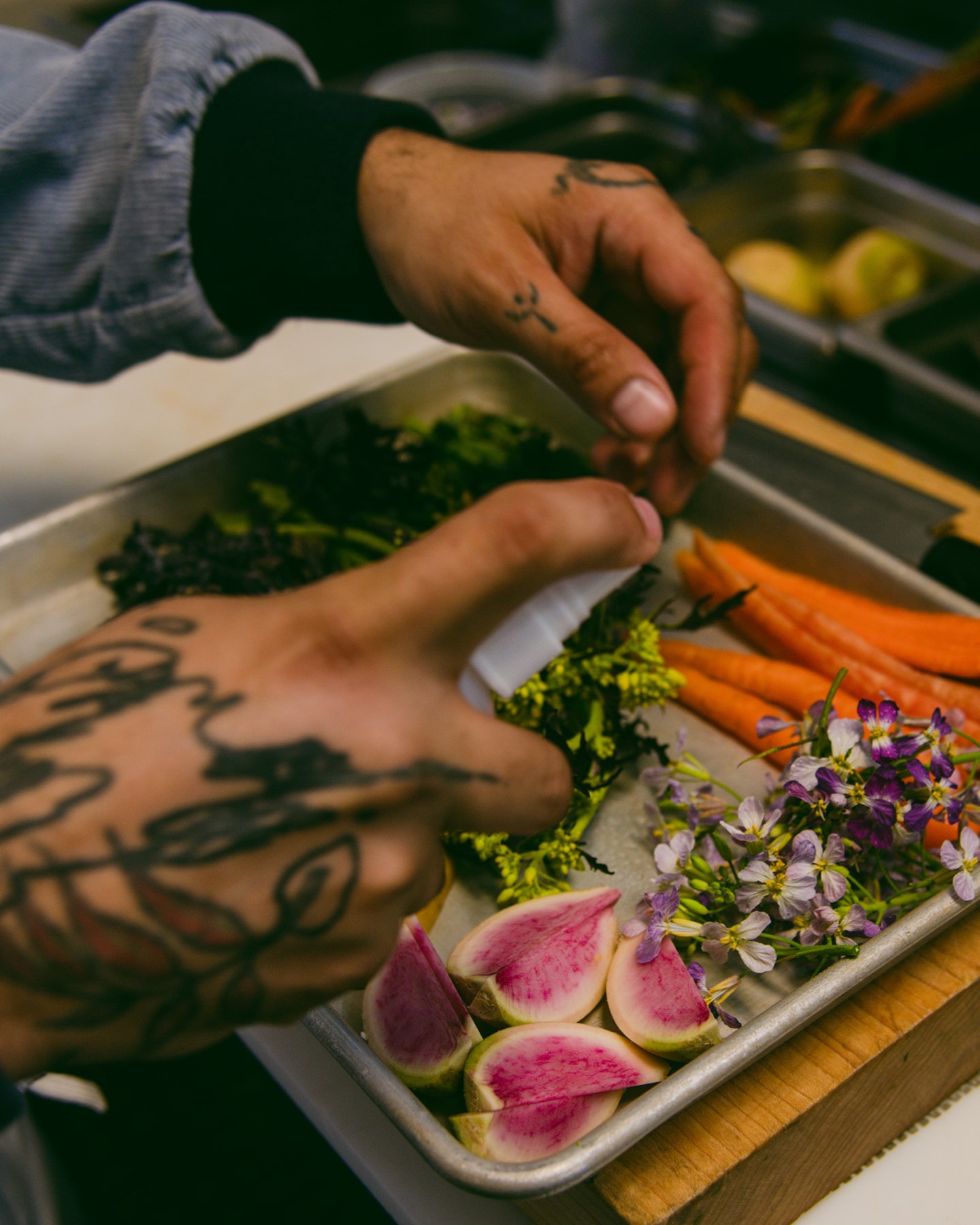 There are, of course, other, more culinary considerations that Florez uses to brainstorm a new dish. He focuses on three elements: the ingredient being highlighted, a sauce for it, and an herbal component. He also often adds flavored oils. But those elements only come together if he can find a way of presenting them visually, so that they are as beautiful on the plate as they are flavorful.
As Florez's craft has evolved—and his responsibilities have grown—his sketches have become simpler. Today, instead of colored creations, his notebooks are filled with ink drawings, sketched quickly at the start of each week. But he continues to make time to immerse himself in arts of all kinds—current obsessions include painting, furniture, and fashion—and the process of putting pen to paper is still integral to everything he does. "I think that cooking on paper is the most important part of what I do here," he says. "Without that portion, it's just not going to happen for me." ❤
Georgia Freedman is a California-based journalist and editor whose work focuses primarily on food, travel, and culture.
Marissa Leshnov is an editorial and portrait photographer based in Oakland, California.
At Kazam! Magazine we believe design has the power to change the world. Our stories feature people, projects, and ideas that are shaping a better tomorrow.